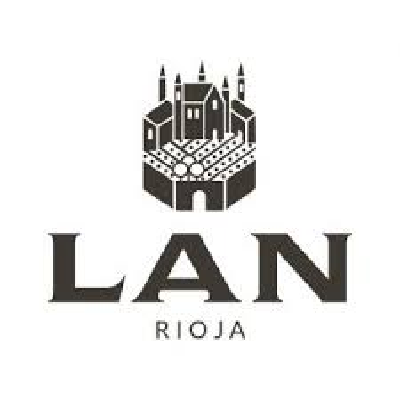 Viña Lanciano is the name of this spectacular setting, 72 hectares embraced by a curve of the River Ebro, on the natural border between the Rioja Alta and the Rioja Alavesa. A privileged location, sheltered by the Cantabria Mountains, which creates a different microclimate in each of its 22 parcels, where we respect the logical balance of nature to the maximum through sustainable vine growing.
VIÑA LANCIANO
A terroir with a character of its own
Time, the legacy of nature and the increases and decreases in the level of the river throughout the years, mean that Viña Lanciano enjoys conditions that confer a character all of their own. The Tempranillo, Mazuelo, Graciano and Garnacha vines – as old as sixty years of age – have to dig their roots deep into the soil to find nutrients to survive on this pebble-strewn former riverbed. An almost legendary effort by nature, which is transmitted to the grapes and reflected in the wines' mineral profile.
VIÑA LANCIANO
A climate that leaves its mark
A terroir marked by its location, sheltered by the Cantabria Mountains, with the El Rincón hill on the southern limit of the vineyard and a meander of the River Ebro surrounding it completely. As such it is naturally protected from frost and extreme summer heat.
Viña Lanciano throughout the four seasons
Winter
We start pruning when the vineyards are at rest. For the plant's wellbeing, this is a task that it is carried out by hand and late; we wait for a key moment when the sap starts to flow again, known as sap rise.
---
At the end of winter, or the start of the spring, budbreak occurs in our vineyard. The vines start to grow. Towards the end of spring, the vine is covered in tiny flowers, which will become the bunches of grapes. It is time for trimming and suckering to take place.
---
This is the time for canopy management, tipping the shoots and leaf thinning. The fruit develops. Veraison, the moment when the bunches of grapes change colour, tells us that the countdown to harvest has begun.
---
After the fruit has been harvested, the leaves of the vines change colour before falling, colouring the vineyards yellow, red and ochre. Autumnal colours dominate in this singular setting, offering a multisensory experience.
---
VIÑA LANCIANO
Sustainable viticulture
We actively practice sustainable viticulture in our vineyards, in order to achieve balanced viticulture, developing the plants' own immunity and creating a microclimate for the bunches where air and sunlight can flow freely.